These resources offer helpful employment and training opportunities designed with you in mind to help guide you on the path to your next fulfilling career.
There are local companies who are looking for your talent, right now. Browse available job, internship and apprenticeship opportunities with companies in Hawaii's in-demand industries today!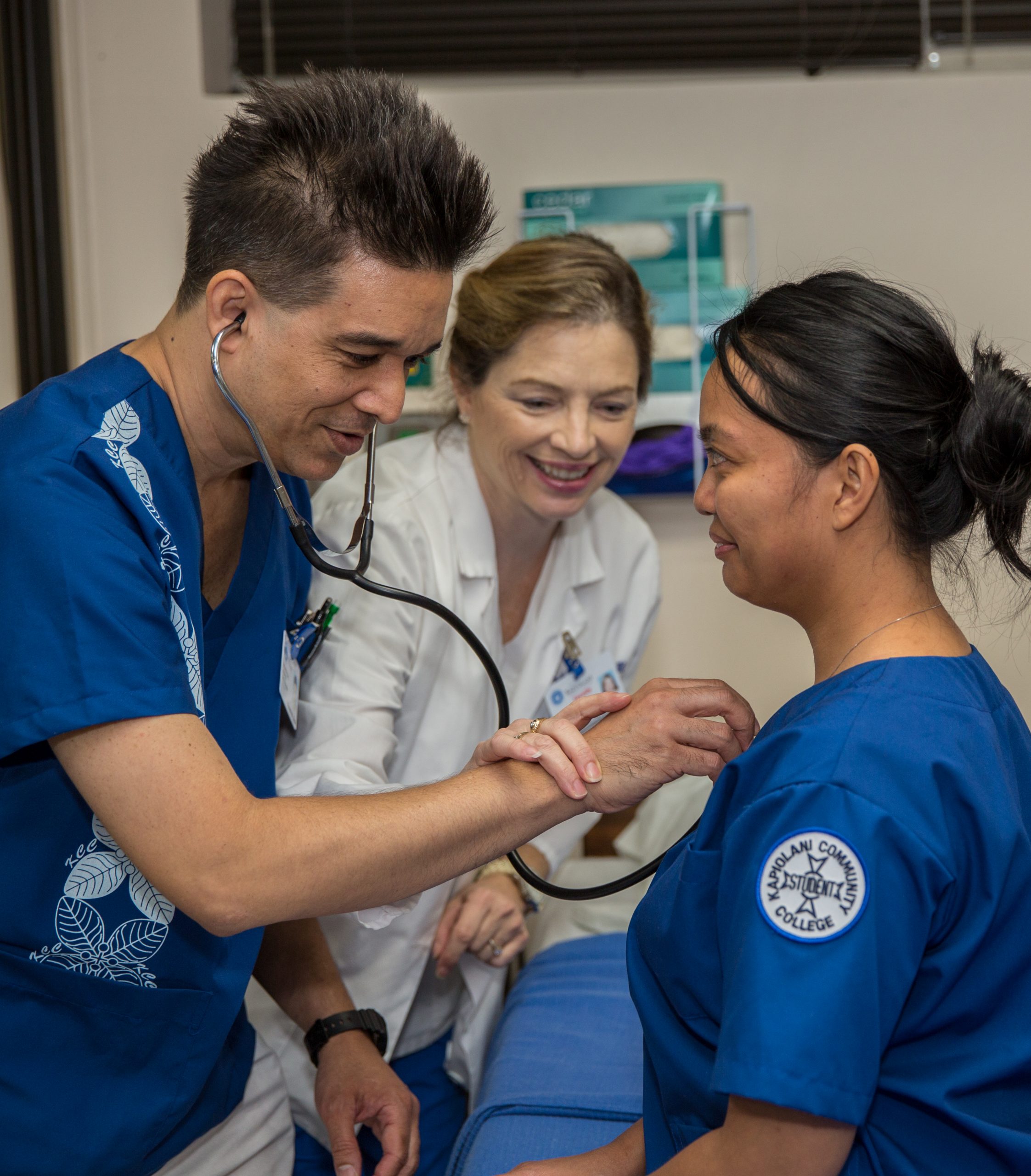 Hawaii Employers are Hiring Now in Your Field!
Technology
Hawaii's tech landscape is growing quickly – whether you're new to the field or a seasoned professional in search of something new, there is bound to be an exciting Technology job out there for you.
Healthcare
With a variety of exciting career opportunities available in the Healthcare industry, a new certification in the Healthcare field is a great tool to set you up for long-term success in the career of your dreams.
Skilled Trades
The demand for qualified individuals in the skilled trades field is high throughout the state. Apply your new certification to a career in construction, transportation, carpentry, energy, woodworking and more.
Browse a variety of Day in the Life videos in the areas of Healthcare, Technology and Skilled Trades to learn more about how your credentialing can be applied in a variety of settings!



Webinars and Upcoming Events
Professional Development Workshops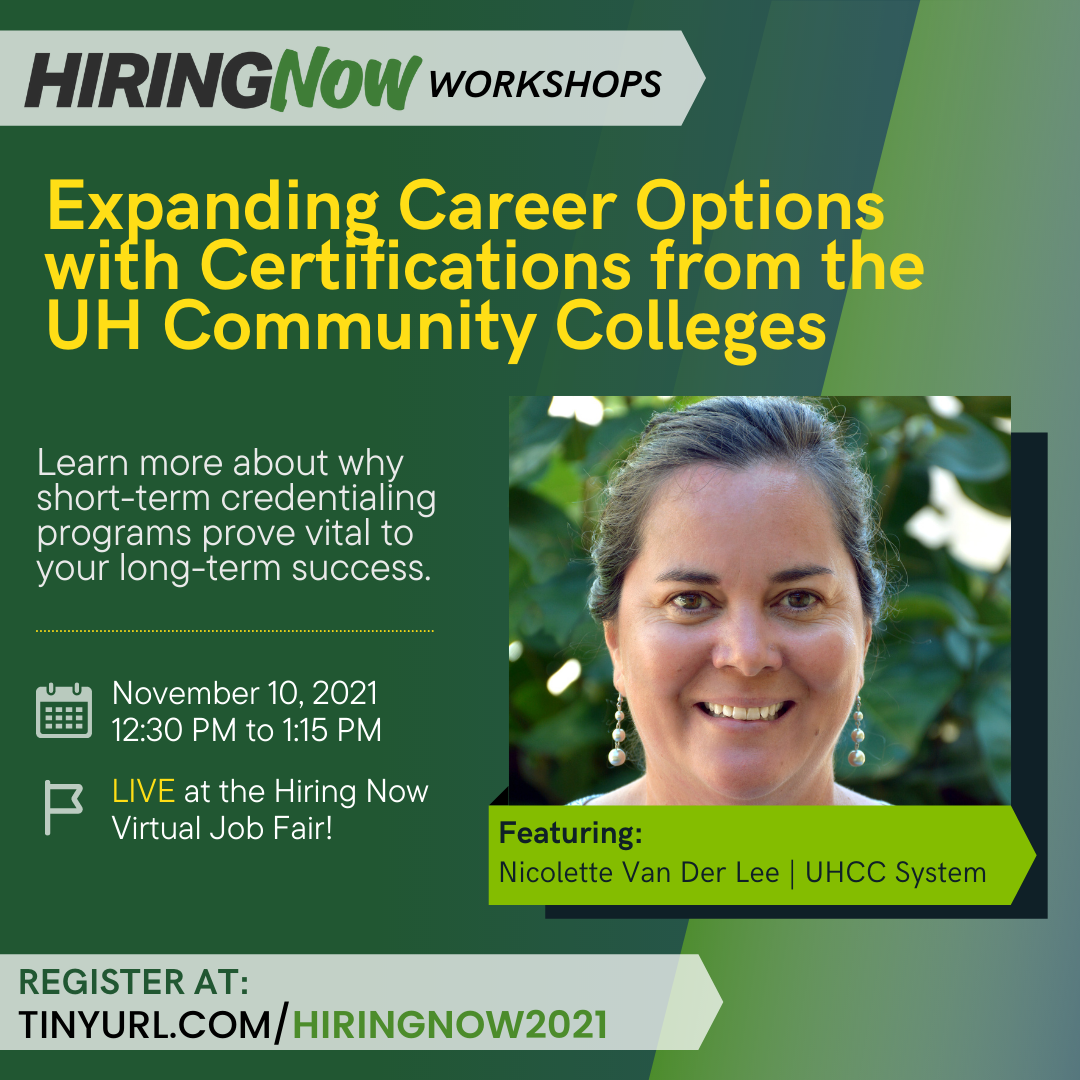 The Expanding Career Options with Certifications from the UH Community Colleges webinar was recently broadcasted at the Hiring Now Virtual Job Fair. Stay tuned for the newest webinar lineup this Fall!
Attend the upcoming Virtual Tech Job Fair!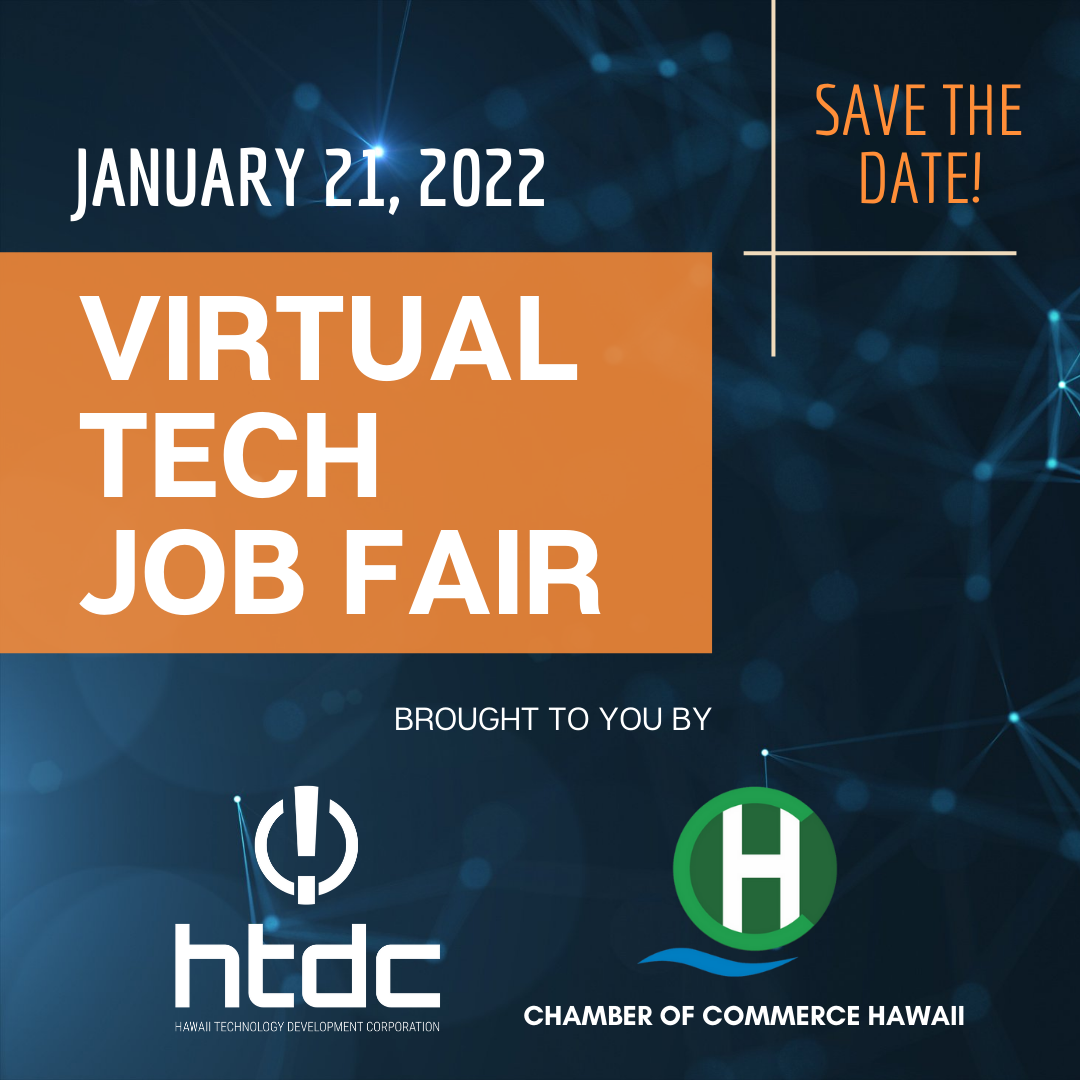 If you're looking for a new opportunity in the technology industry, you won't want to miss out the upcoming Tech Virtual Job Fair! Join us on January 22, 2022 for a an exciting day of networking with local tech companies looking to hire right now. Click here to learn more and sign up for event updates.
Hawaii is Hiring recently wrapped up the Career Coaching Lunch Hour series, offered in proud partnership with the UH Community Colleges and UH Maui College. Browse the archive below to learn helpful tips & tricks to guide you in your job search journey!
Additional University of Hawaii Resources
The University of Hawaii Community Colleges continue to share resources for students in the areas of financial aid, course selection, and career exploration. Explore these tools below and learn more about the resources available to you at no cost.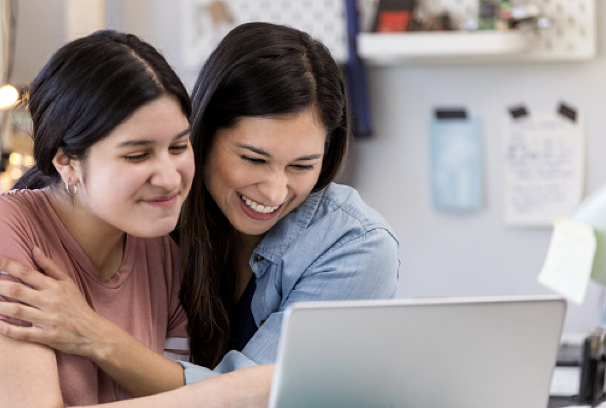 Access scholarship information, as well as various types of financial aid opportunities available as you continue your education at UH.
Check out Hawaii Career Explorer to learn more about the different careers paths, salaries, and growth opportunities available here in Hawaii and as well as the forecasted outlook for different industries here at home.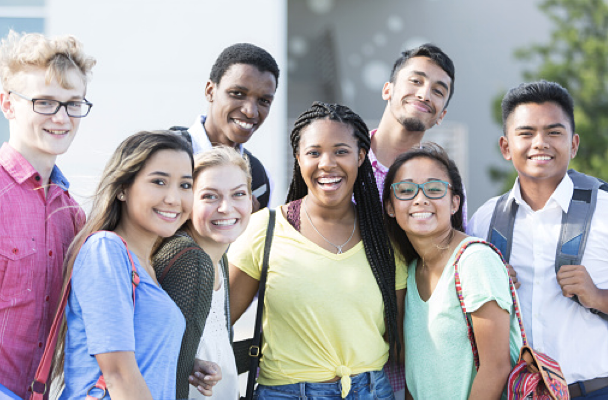 Hana Career Pathways Offering Spring Trainings in Healthcare, Technology and Skilled Trades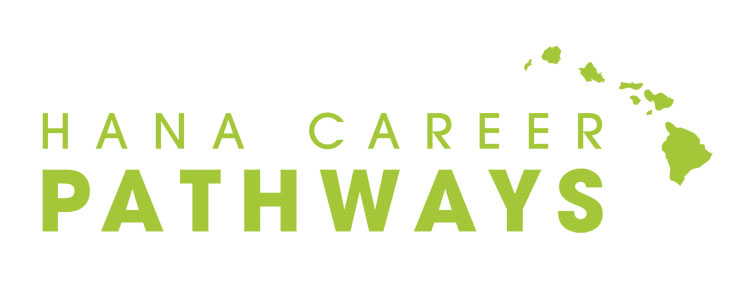 Short-term trainings in Technology, Healthcare and Skilled Trades are available through the University of Hawaiʻi Community Colleges and the Hana Career Pathways initiative! Supporting residents' employment and the community's economic recovery, Hana Career Pathways includes online, in-person and hybrid training to provide college and career advancement opportunities.
The Hana Career Pathways training programs includes opportunities to earn industry-recognized credentials, helps jumpstart students into related degree programs, and connects students with on-the-job training and in-demand jobs. Visit their page to learn more!